Improve Your Smile with Cosmetic Dental Bonding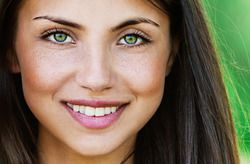 When the teeth don't look their best, it can embarrassing. Don't let the appearance of your teeth leave you feeling insecure and afraid to show off your smile! Cosmetic dental bonding can be used to reshape the teeth, correct flaws, and improve overall aesthetics. There are many restorative dentistry treatments to restore oral health and function, so if dental bonding isn't right for you, there are other options. Boston Prosthodontics Dental Group's experienced dentists are transforming smiles everyday. Read on to learn more about dental bonding and if it may be right for you.
What Is Cosmetic Dental Bonding?
Cosmetic dental bonding is a painless, non-invasive treatment used to improve the overall appearance of the teeth and repair minor damage. Dental bonding treatment can generally be completed in a single dental appointment and requires about 30 to 60 minutes per tooth. During the cosmetic dental bonding procedure, a putty-like resin is colored to the desired shade of white. This resin is then applied to the front surface of the teeth and shaped to create a flawless look. Once the desired shape and size is obtained, the putty-like resin is hardened, or cured, by applying a special light to the treated teeth. After the resin hardens, each treated tooth is finely shaped and polished for a dazzling smile.
The Uses of Cosmetic Dental Bonding
Cosmetic dental bonding can be used to correct a number of dental issues to reveal a flawless smile. Some popular uses for dental bonding include:
Masking stains: Deep dental stains and discoloration don't always respond well to teeth whitening, including professional whitening treatments. For those who are not able to achieve their desired whitening results, dental bonding can be used to restore dental brightness.
Treating mild decay: Treating minor decay before it becomes major is not only important to oral health, it is also important to oral aesthetics. Dental bonding offers an aesthetically pleasing way to repair decay and restore oral health.
Closing gaps between teeth: Orthodontics is no longer the only option to closing gaps between teeth. Dental bonding offers the benefit of closing gaps during a single, pain-free dental visit.
Restoring minor fractures: Small fractures can lead to major problems if left untreated. Fractures allow bacteria to reach the internal structures of the tooth, causing decay or infection. Dental bonding is a great option for repairing minor fractures and restoring dental appearance.
Correcting the shape of teeth: Dental bonding allows the appearance of misshaped teeth to be easily corrected since the resin used in this treatment can be molded to any size or shape.
Correcting tooth proportions: Similar to improving tooth shape, dental bonding can be used to correct the size of oversized or undersized teeth.
Schedule a Consultation
Dental bonding is suitable for many patients and can be used to treat a variety of dental issues. To find out if dental bonding is right for you or to discuss alternative treatments, schedule a consultation with our team at Boston Prosthodontics Dental Group today!
Related to This