Do You Have Bad Dental Habits?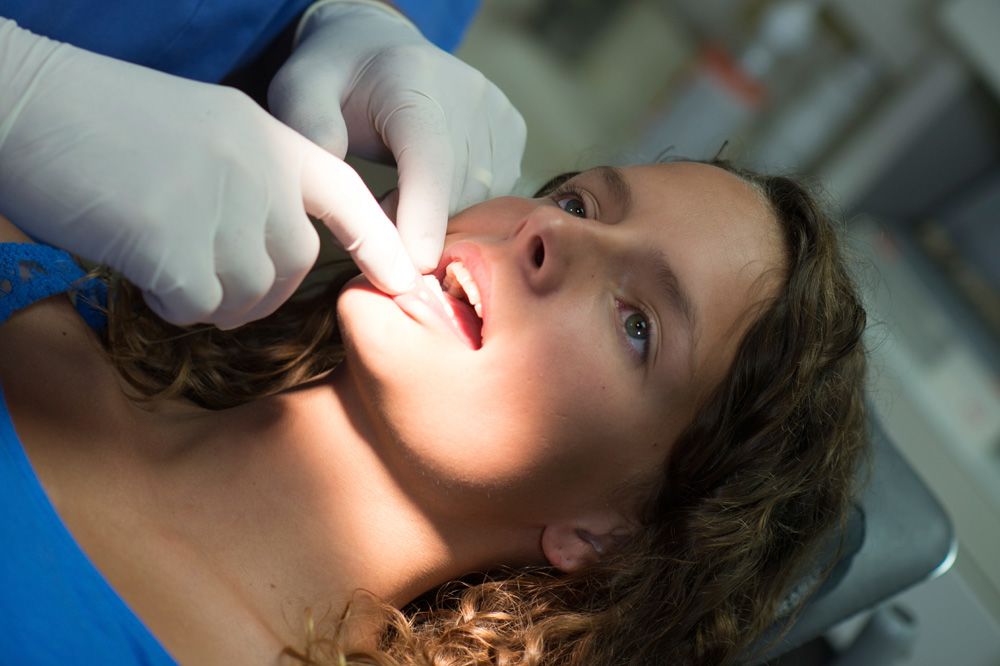 Your smile is important. It is one of the first things people notice when they meet you. Keeping that smile clean and healthy is easy with proper brushing and flossing, paired with regular dental checkups and cleanings. Some of us, however, have developed bad dental habits that may ultimately have adverse effects on our smile. In many cases, patients require restorative dentistry procedures to treat teeth that have been damaged by poor dental habits. The doctors at Boston Prosthodontics Dental Group want you to keep your smile healthy. Here are a few bad dental habits you need to be aware of and avoid. To learn more about bad dental habits, contact our Boston, MA practice today.
Crunching on Ice Cubes
We know it can be very tempting. You finish an ice-cold beverage and want to crunch on those ice cubes left in the glass. The problem is that the hardness and extreme cold of the ice cubes can actually cause the enamel on your teeth to develop microscopic cracks, called crazing. Chewing on an ice cube right after a hot bite of food is even worse, because the extreme temperature change may lead to more cracks, or make existing cracks grow larger. Over time, these cracks can develop into bigger dental problems. Crunching hard candy can also be damaging, as it not only causes cracks to develop, but saturates your teeth in sugar.
Using Your Teeth as Tools
Your teeth are for chewing food, pronouncing words, and expressing emotion. Do not use your teeth to open stubborn packages or loosen bottle caps. They should not tear tags off of new clothes or pull the stem from your watch for winding. And they definitely should not be used for trimming your nails. There are tools available to handle all of these tasks. Using your teeth to perform them may result in the need for expensive dental work to repair chipped, cracked, or broken teeth.
Grinding Teeth
Also known as bruxism, teeth grinding can significantly damage the molars, and you may not even realize you are doing it. Excessive teeth grinding wears down enamel and can cause fractures, cracks, or even a broken tooth. Grinding wears down enamel, allowing easier access for bacteria that lead to cavities. Bruxism can be caused by stress and anxiety or may be the result of an improper bite. If you know you have a problem with grinding your teeth, talk to one of our doctors about a night guard. We can create a custom-fit night guard that prevents the upper and lower teeth from meeting, so you no longer clench your teeth.
Brushing Improperly
Brushing too hard or too soon after eating can be detrimental to your smile. Using a soft-bristled toothbrush and non-abrasive toothpaste are recommended, and you should use moderate pressure when brushing. Using a brush with hard bristles or exerting too much pressure when brushing will damage teeth. You should also wait at least 30 minutes after eating before brushing your teeth, as the acids in the food you eat will leave the teeth vulnerable to abrasion.
Not Brushing and Flossing
You have been hearing it since you were a small child: brush and floss every day. Brush your teeth at least twice a day, or 30 minutes after each meal. Floss at least once a day to remove food particles and plaque from between teeth and at the gum line. Many people do not floss correctly, so ask for a demonstration at your next appointment, to make sure you are doing it right. Also, remember to change out your toothbrush, or the head of your electric brush, every three months for optimal performance.
Contact Us for an Appointment
If you have any questions or comments about bad dental habits, or would like to schedule your next appointment, contact Boston Prosthodontics Dental Group today.
Related to This