Is it Time for Your Porcelain Veneers to Be Replaced?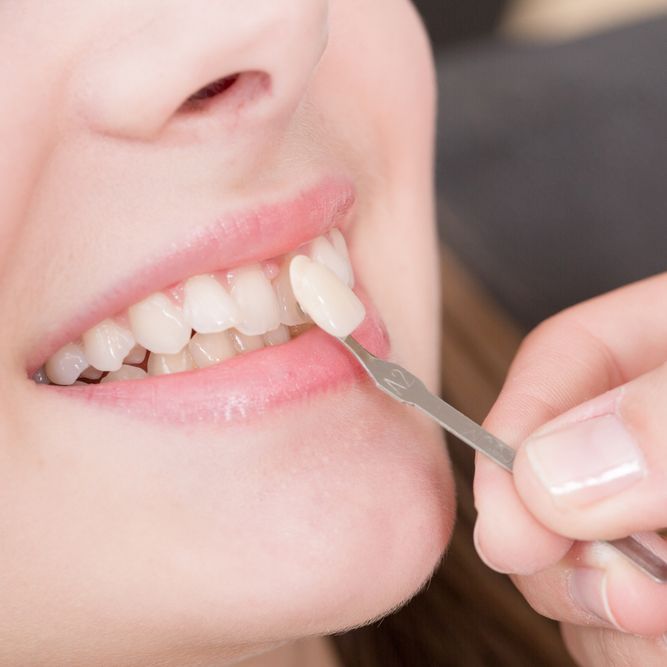 Many people who are unhappy with the appearance of their teeth turn to porcelain veneers treatment to improve the smile's appearance. Porcelain veneers are a great treatment option that can mask dental flaws and create a beautiful, stunning smile. Porcelain veneers provide long lasting results but they do have a lifespan and may require replacement at some point. To find out if you require porcelain veneers replacement, schedule a consultation with our Boston, MA team at Boston Prosthodontics Dental Group.
When Is it Necessary to Replace Porcelain Veneers?
Although porcelain veneers are durable, they may require replacement for different reasons. Veneers may simply reach the end of their lifespan or may require early replacement due to dental damage or an accident. If you experience one or more of the following issues, it may be time to replace your veneers.
Tooth decay: Teeth treated with porcelain veneers are just as vulnerable to tooth decay as those that are not. Although veneers cover the front surface of the teeth, the back surface of treated teeth are left exposed, making it possible for decay to develop. Decay may also develop at the gum line, where the veneers end and the natural teeth begin. If decay occurs, porcelain veneers should be removed and replaced in order to treat the decay and protect dental health.
Damaged veneer: Porcelain veneers are durable, but they may become damaged over time from general wear and tear, an accident, or improper care. Chipped, fractured, or otherwise damaged veneers should be replaced as soon as possible to prevent damage to the underlying teeth.
Loose veneer: Porcelain veneers may become loose as a result of the weakening of the dental cement used to bond the veneers to the teeth. Loose veneers can allow plaque and bacteria to lodge between the veneer and underlying tooth, leaving the tooth vulnerable to decay, which is why it's of utmost importance to replace loose veneers as soon as possible.
Changes in color of the natural teeth: Porcelain veneers may need replacement in the event the natural teeth become stained and no longer match the color of the veneers, a condition sometimes referred to as "technicolor teeth." The discoloration may become obvious since porcelain veneers are more stain resistant than the natural teeth and they don't respond to whiting treatment.
Prolonging the Life of Porcelain Veneers
Caring for porcelain veneers is as easy as caring for your natural teeth. With proper care and maintenance, porcelain veneers should last well over ten years. Follow these tips to help ensure you'll enjoy the beautiful results of porcelain veneers for as long as possible.
Don't neglect oral hygiene: Practicing proper oral hygiene, brushing at least twice a day, and flossing at least once a day can help keep your veneers and teeth healthy and beautiful.
See your dentist for regular check-ups: Regular dental exams and cleanings should be performed at least every six months and are necessary for catching signs of oral health problems or issues with porcelain veneers as early as possible.
Switch to a soft-bristled toothbrush and non-abrasive toothpaste: Hard-bristled toothbrushes and abrasive toothpastes can scratch veneers and cause them to stain. Protect your veneers by using a soft bristled toothbrush and non-abrasive toothpaste.
Don't chew on hard items: Avoid chewing on hard items, like metal pen caps, ice, or fingernails, to prevent chipping or fracturing your veneers.
Don't use your teeth as tools: Don't use your teeth as tools, like to open plastic packages, cut tape, or open glue caps, as this can lead to fractured veneers and teeth.
Is Porcelain Veneer Replacement Right for You?
If you suspect you may need porcelain veneers replacement, or would like to discuss other dental concerns, we welcome you to schedule a consultation with our team of dentists at Boston Prosthodontics Dental Group.
Related to This