How Gum Disease Can Lead to Tooth Loss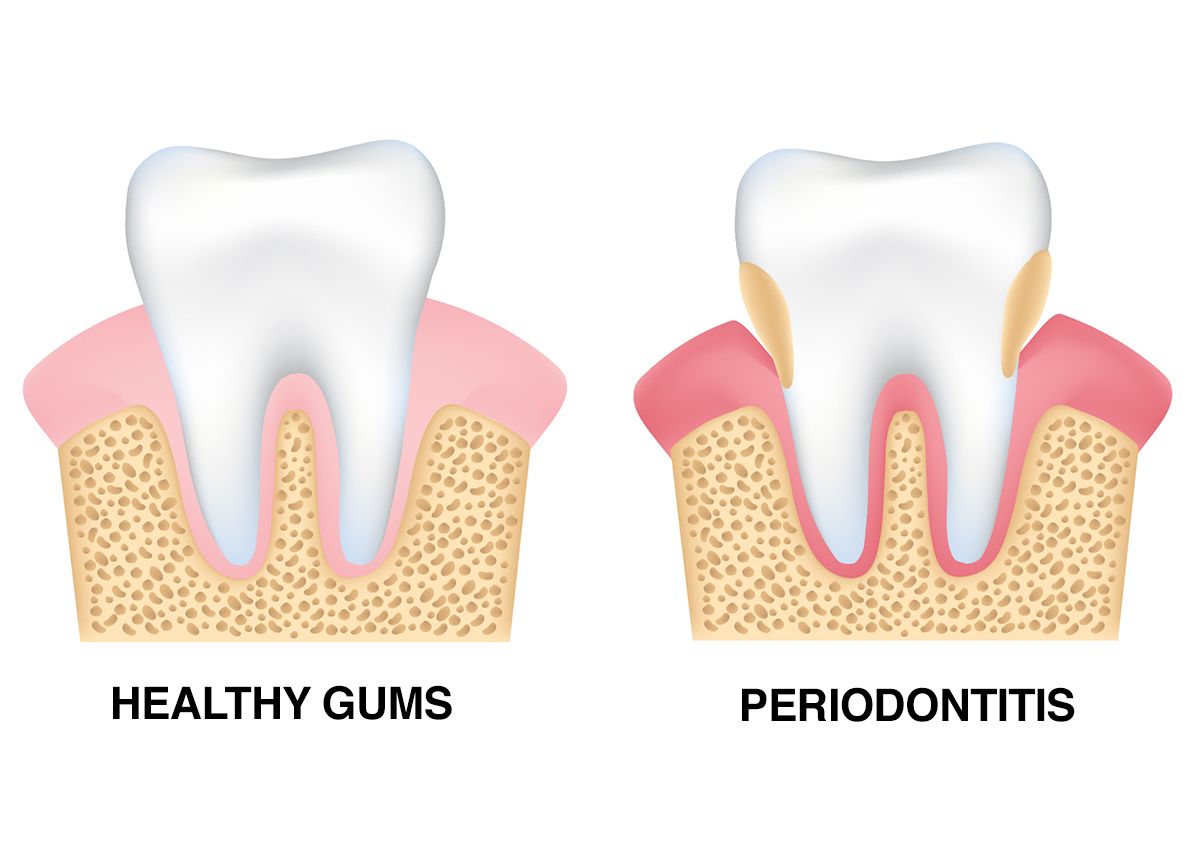 Here at Boston Prosthodontics, we always take periodontal health seriously. It's an important aspect of our advanced approach to restorative dentistry treatment, focusing on the teeth as well as the gums.
It surprises many patients to learn that the gums can impact the health of their teeth. In fact, gum disease can result in the loss of teeth if it's not addressed. Let's explore this issue right now.
About Gum Disease
Gum disease is an infection of the gum tissue. It is caused by the same oral bacteria that naturally occurs in the mouth and is also responsible for tooth decay and bad breath. It can result in serious dental health problems in early stages, and can severely impact general wellness if left untreated. For instance, there has been a correlation between gum disease and heart disease.
The Stages of Gum Disease
There are three stages of gum disease. From least serious to most serious, they are as follows:
Gingivitis
Periodontitis
Advanced periodontitis
It's ideal to have gum disease treated in earlier stages in order to minimize damage to the gum tissue and get the inflammation under control.
Issues with Gum Recession
In later stages of gum disease, patients are likely to experience gum recession. This refers to the loss of gum tissue from around the gumline. The gums peel back, revealing more of the root structure of a tooth.
Gum recession can lead to two problems linked to tooth loss. First of all, gum recession can potentially make teeth less stable since there is less tissue to help secure the tooth in place. Second, more expose of the tooth root increases the risk of tooth decay beneath the gumline, which can severely weaken the overall strength of a tooth.
Increased Risk of Root Canal Infection
A root canal infection refers to cases in which bacteria accesses the soft tissue inside of a tooth. When this happens, it can lead to serious pain and discomfort. If a root canal infection is not treated in a timely manner, it can result in the spread of infection to other parts of the mouth. The tooth may not be salvageable and extraction could be necessary.
The Role of Smoking in Periodontal Disease
We know that smoking can cause many different health and wellness issues, from cancer and lung disease to problems with blood pressure. In addition to these issues, smoking can also increase your risk of infection, which means there's a greater risk of gum disease. Studies have found that regular heavy smokers are more likely to be missing a tooth or multiple teeth after 10 years.
Treating Gum Disease
When it comes to treating gum disease, the best options typically involve the use of antiseptic rinses or antibiotics. These will help keep the infection under control and prevent the spread to other parts of the mouth. Dental problems linked to gum disease such as gum recession or tooth decay can be dealt with using various kinds of restorative procedures.
Learn More About Gum Disease and Tooth Loss
If you would like more information about treating gum disease and tooth loss, be sure to contact our advanced dental care center today.The Boston Prosthodontics team will help address and prevent periodontal health issues so they do not result in more serious dental health and wellness problems.
Related to This