Cosmetic Dentistry Options to Treat Your Jutted Tooth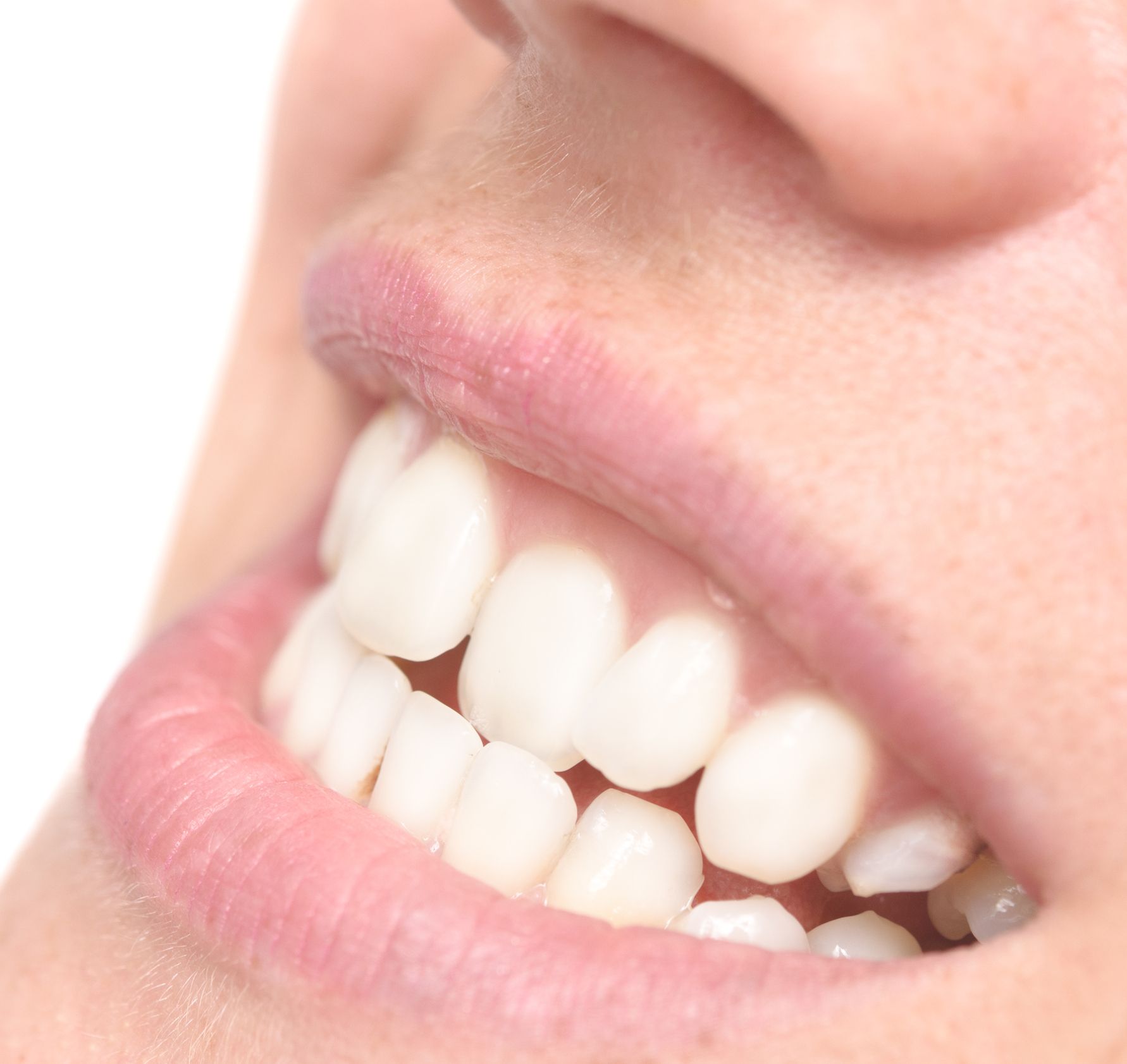 Even a single jutted tooth can have a significant impact on your appearance. If you have more than one jutted tooth, your entire smile can appear misaligned, even if you have a healthy and balanced bite.
Fortunately, at our Boston, MA, office, we offer several cosmetic dentistry treatments to address aesthetic concerns and give you your desired smile. These options include porcelain veneers, Lumineers®, and dental bonding.
At Boston Prosthodontics Dental Group, we will consider the severity of your jutted tooth and its underlying cause to determine the most appropriate treatment option. He will also plan your procedure to match your budget and final goals. After your care is complete, your dentist will explain how to care for your smile for long-term results and improved oral health.
What Are Jutted Teeth?
Jutted teeth are those that stick out farther than the others. They can vary in severity. Some may protrude slightly, while others can stick out so far that they affect the resting position of your lip.
Sometimes, jutted teeth develop because of genetics. In other cases, certain habits can cause this condition. For example, children who suck their thumbs well into childhood are at risk of developing this type of misalignment. An irregular swallowing reflux can also cause jutted teeth since the tongue can push against the front teeth, causing them to shift forward in the mouth.
The Importance of Treating a Jutted Tooth
A jutted tooth is typically considered a cosmetic problem. However, in some cases, it can affect the overall force of your bite. In turn, this can cause dental erosion and cracked teeth since your bite will be more forceful on certain parts of your dental arches. Further, an uneven bite can put strain on your jaw joints, increasing your risk for TMJ disorder.
A jutted tooth can also increase the likelihood of decay and gum disease. If your protruding tooth overlaps a nearby tooth, bacteria can become trapped in between. It will be difficult to brush and floss properly, and the microbes can start to erode your dental tissue. Eventually, bacteria could move into your gums, creating pockets and causing pronounced inflammation.
Cosmetic Dentistry Can Give You a Beautiful Smile
At Boston Prosthodontics Group, we want to enhance both your appearance and your oral wellness. We offer several cosmetic treatment options, and we will work with you to choose the most appropriate one.
Porcelain veneers: Veneers can correct mild or moderately jutting teeth by completely covering them with a thin porcelain shell. At the same time, they can conceal other aesthetic issues, such as stains, chips, or uneven edges. We proudly use some of the most advanced materials available, including IPS e.max® and feldspathic porcelain.
Lumineers: Lumineers are a much thinner version of traditional veneers. As a result, they require less tooth preparation and enamel removal. While Lumineers can achieve a highly lifelike effect, their smaller size means they are more translucent. Therefore, they may only be appropriate if you have teeth with very minor misalignment.
Dental bonding: During dental bonding, your dentist will cover your jutted teeth with composite resin. This treatment can achieve the same effects as veneers, although the material does not offer the same sparkle as porcelain. Still, bonding does not involve any prep work, so it may be more appropriate if you have suffered enamel erosion. Additionally, it can be a good solution if you are on a budget.
Both porcelain and composite can be color-matched to harmonize with the overall look of your smile. Therefore, whether you choose bonding or veneers, your jutted teeth will look beautiful and lifelike. Furthermore, when you practice proper hygiene and do not put unnecessary force on your teeth, your bonding or veneers can last for many years to come.
Contact Us for a Consultation
Learn more about your cosmetic dentistry options and find out how we can treat your jutted tooth. Contact Boston Prosthodontics Dental Group online today.
Related to This