Identifying and Treating TMJ Symptoms
Do you suffer from chronic jaw pain or headaches? Do you wake up with facial pain? You could be experiencing TMJ symptoms. Disorders of the temporomandibular joint are typically triggered by displacement or erosion of the cartilage that cushions the joints. Although it can be difficult to identify an exact cause, TMJ disorder treatment can effectively alleviate pain associated with the condition. Fortunately, the doctors at Boston Prosthodontics can help patients find relief at our Boston, MA, practice.
Understanding the Disorder
When the jaws do not align and meet properly, it can affect the entire network of facial muscles and nerves. Your body will subconsciously attempt to achieve balance through overcompensation of the jaw joints. This can lead to chronic issues, creating a domino effect over time.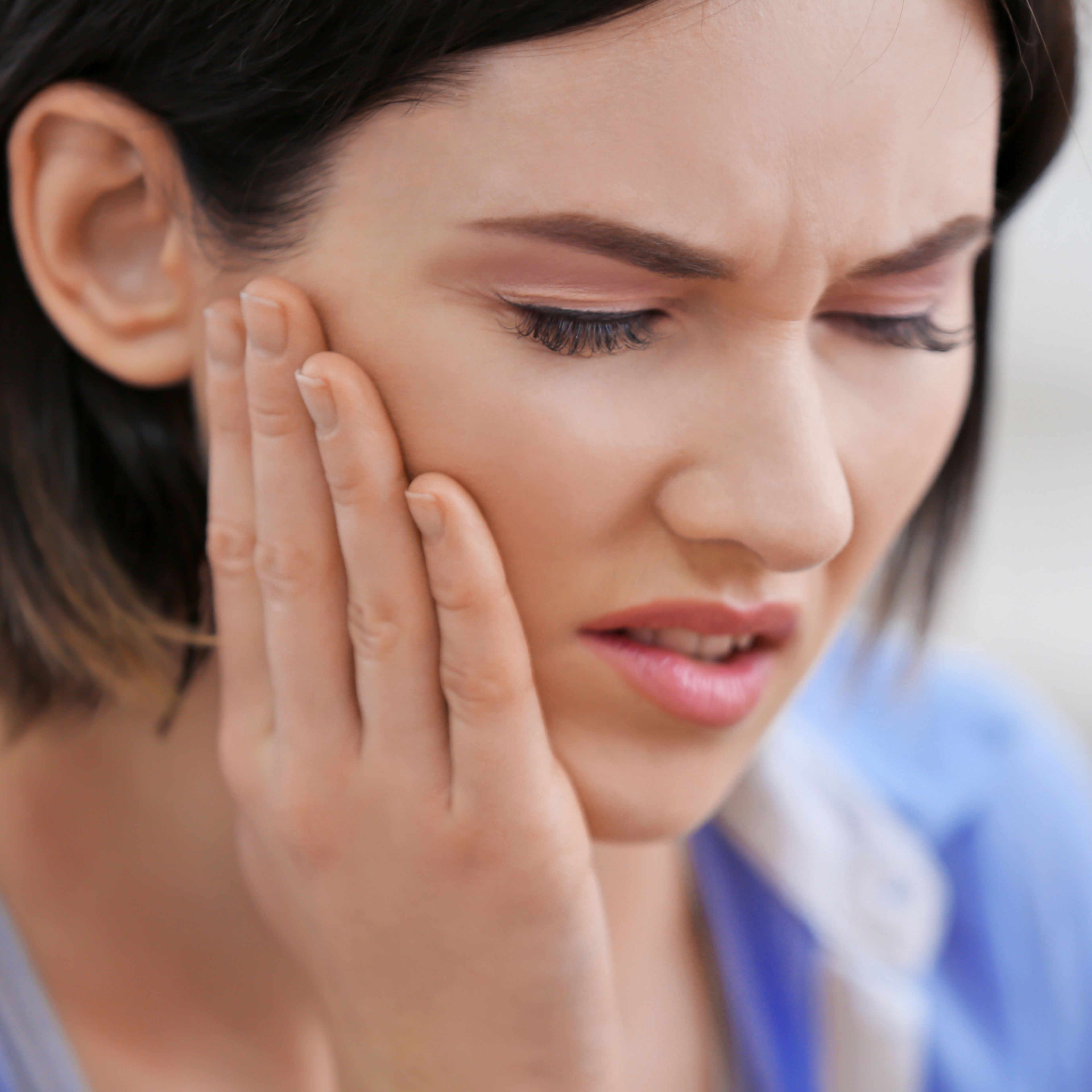 What Are the Most Common TMJ Symptoms?
TMJ disorder can manifest in a number of ways. Some of the most common symptoms include:
Pain or tenderness in the jaw joints
Facial, neck, shoulder, or back pain
Chronic headaches
Pain in the temples
Earaches or tinnitus (ringing in the ears)
Popping or clicking sound when opening or closing the jaw
Vertigo or dizziness
Why Did My Symptoms Appear Suddenly?
TMJ disorders can be chronic or acute, mild or severe. Generally, the symptoms commonly experienced by patients correlate with the amount of physical and mental stress they encounter. The effects are often cumulative. In fact, even small stressors can add up over time, resulting in a negative bodily response. For example, every day, we adapt to the changes around us in order to maintain proper function. However, this ability to adapt can wear thin over time. When this occurs, you are more likely to experience painful symptoms.
How Long Will My Symptoms Last?
This question is difficult, because the answer will vary for everyone. If stress is not managed, symptoms will most likely persist. When discomfort continues on ignored and untreated, the condition can become chronic. This is why early treatment is so important. The sooner you identify the problem, the easier it will be to address it.
Non-surgical Treatments for TMJ Disorder
There are a number of non-surgical treatment options for alleviating the symptoms of TMJ disorder. The most common solution is a custom-made mouth guard, designed to fit snugly over your teeth. This oral appliance will keep your teeth apart and will place the jaw in a more comfortable position. While most patients wear their mouth guards strictly at nighttime, some benefit from daytime use as well.
There are also certain lifestyle changes you can make to diminish some of your TMJ disorder symptoms. For example:
Avoid chewing gum: If you experience TMJ disorder symptoms, it is recommended to limit the use of the associated muscles.
Perform jaw exercises: Ask your doctor about stretches to alleviate jaw pain. Simple exercises in the morning and at nighttime can decrease discomfort for some people.
Lower your stress: Although it is difficult to remove all stress from your life, be mindful of where your anxiety is coming from. Take steps to eliminate stress and anxiety whenever possible.
Assess your diet: Foods such as steak and corn on the cob can exacerbate TMJ disorder symptoms. Consume these foods in moderation.
Surgical Treatments for TMJ Disorder
In severe cases of TMD, corrective jaw surgery may be necessary. This is typically recommended when all other treatments have been tried with limited success. If your condition requires surgery, we can refer you to a trusted oral surgeon in the area.
Contact Us to Learn More
If you are experiencing which point to TMJ disorder, reach out to our team. To learn about your options or schedule a consultation with one of our doctors, contact us online anytime.
Related to This