How Long Does It Take to Adjust to Veneers?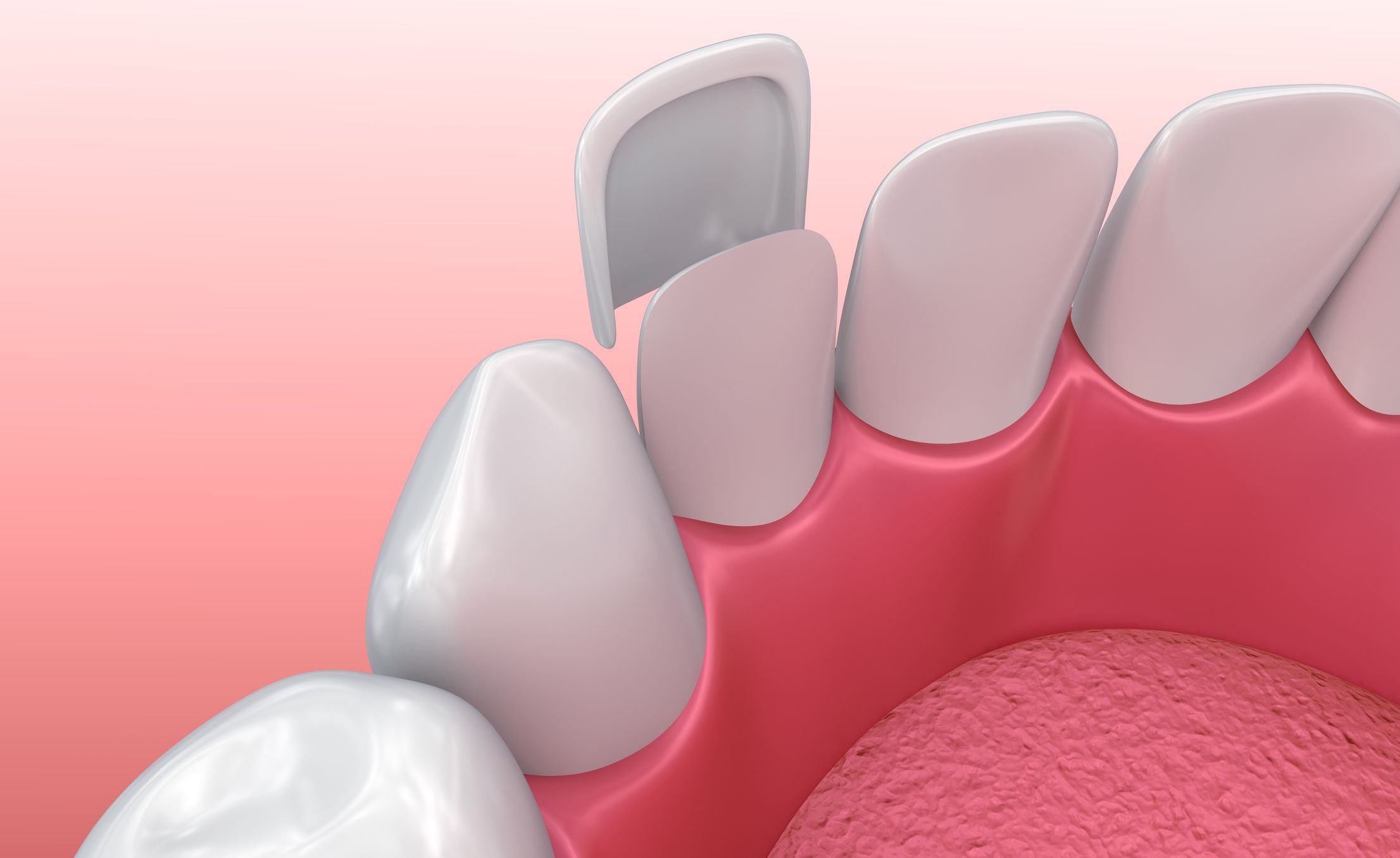 A smile that has cosmetic imperfections like chips, cracks, misalignment, or stains can make you self-conscious about your smile. The good news is that porcelain veneers can conceal virtually any aesthetic flaw to quickly improve your smile. These thin shells of porcelain are placed over the front surface of a tooth to give you a beautiful smile.
At Boston Prosthodontics, we field a lot of questions from our Boston, MA area patients about porcelain veneers. Many of our patients want to know how long it takes to adjust to porcelain veneers.
Read on to learn how veneers will feel in your mouth after you receive them, and when you might feel used to having them.
The "New" Feeling of Porcelain Veneers
Receiving a porcelain veneer requires two dental appointments. Your first appointment will involve prepping the tooth and taking impressions.
At your second appointment, about two weeks later, you will have the veneer placed over the tooth. Since the porcelain is smooth and thin, the veneer should feel comfortable in the mouth right away.
That said, the positioning of the veneer will be slightly different, by maybe a few millimeters, compared to the positioning of your natural tooth. Your mouth, especially the tongue, is very sensitive to small changes in tooth shape and alignment. You may notice the "new" sensation of a porcelain veneer most when you speak, chew, or touch the veneer with your tongue.
Getting Used to a Porcelain Veneer
Some patients may only need a few days to adjust to a veneer. Other patients need as long as a couple of weeks to become accustomed to the change. On average, it takes most patients about a week to get used to their new smile.
Factors That Affect Adjustment Times
How long it takes to adjust to your veneer depends on your personal sensitivity to changes to your teeth. Additionally, how different your veneer is in terms of size, shape, positioning and placement compared to your natural tooth will also be a factor.
It typically takes patients longer to adjust to veneers if the veneer is placed over a misshaped, deteriorated, or misaligned tooth. These patients will be used to feeling their tooth shaped or positioned in another way, and this can take some getting used to.
Gums May Be Tender at First
After having a veneer placed, some patients report having tender gums for a few days. To avoid irritating the area, floss and brush your teeth gently until the tenderness has resolved.
Patients may also want to rinse their mouth with a mild salt water solution for about 30 seconds a few times a day.
Learn More about Porcelain Veneers Today
Porcelain veneers are designed to quickly transform your smile. Crafted from dental-grade porcelain, your veneer is also built for years of full functionality like your natural teeth.
Find out if this cosmetic dental treatment is right for you by setting up a consultation with one of our dentists. You can call us at (617) 523-5451 and speak to a team member, or use our online form to leave us a message.
Related to This