How to Deal with Invisalign® Discomfort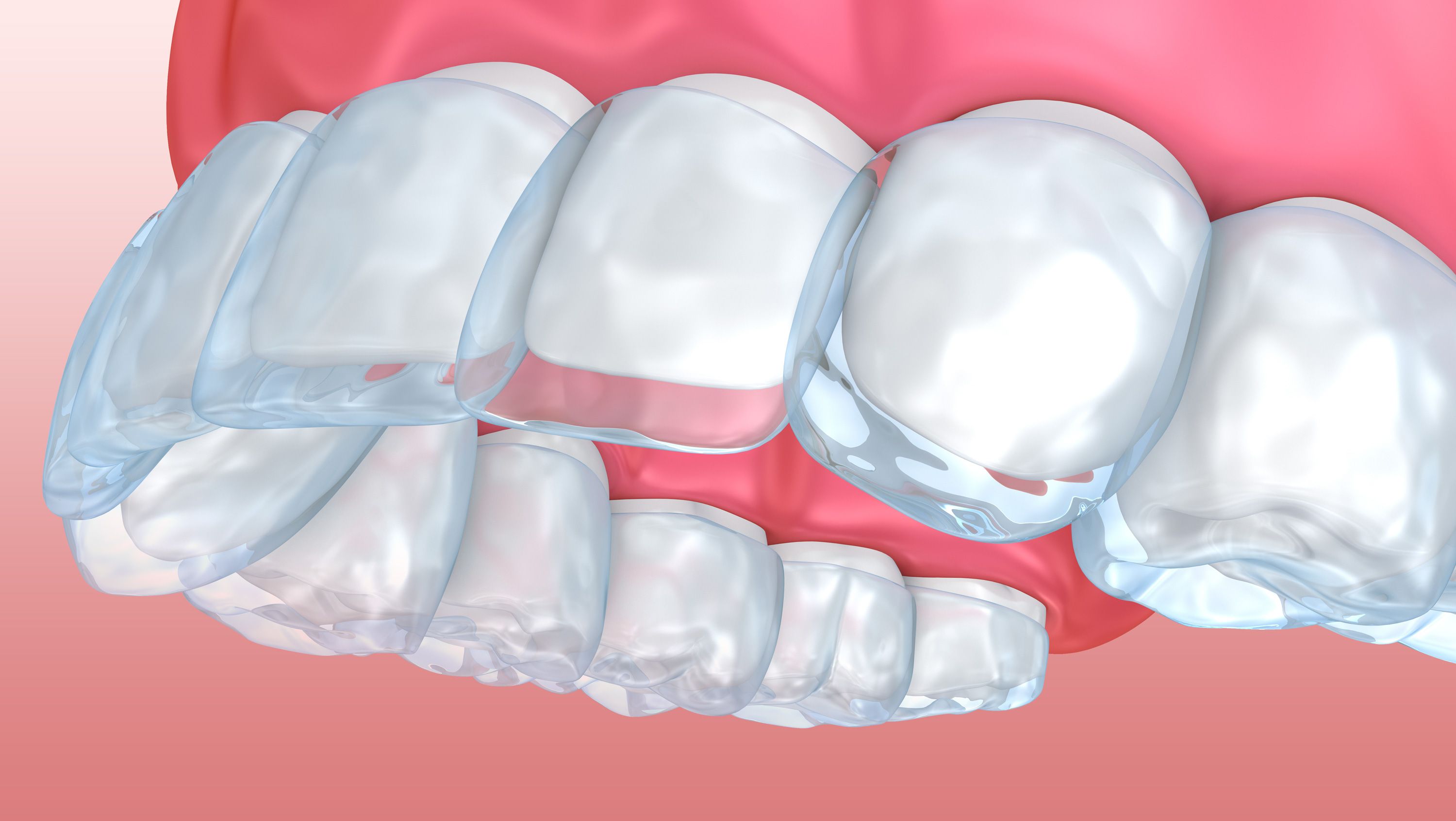 Invisalign® is a revolutionary orthodontic treatment that makes it possible to achieve a straight teeth without wearing metal braces.
In addition to providing discreet orthodontic treatment, Invisalign® has the added benefit of being more comfortable than traditional braces. However, some discomfort should be expected.
At Boston Prosthodontics Dental Group, our dentists provide detailed tips on how to deal with Invisalign® discomfort during consultations at our Boston, MA practice. To receive your personalized tips, please schedule a consultation. In the meantime, these tips can help.
Discomfort May Be Short Lived or Last Throughout Treatment
Invisalign® treatment is generally less painful than traditional metal braces, but patients often experience some degree of pain or discomfort during Invisalign® treatment.
In most cases, pain or discomfort will occur when the Invisalign® aligners are first fitted and when aligner trays are changed, about every two weeks. For most, discomfort is minor and will subside within a few days, while others may feel discomfort throughout treatment.
Regardless of how long discomfort lasts, there are ways to help alleviate pain and make treatment more comfortable.
Pain Medication
Over-the-counter pain medications, like acetaminophen (Tylenol), aspirin, or ibuprofen, are typically effective at reducing pain and discomfort during Invisalign® treatment when taken as directed.
For those who experience pain when changing aligners, an anti-inflammatory medication, like aspirin or ibuprofen, can help reduce swelling and inflammation that may occur in the gums and surrounding tissue as new aligners press against the teeth.
Also, taking over-the-counter pain medication before changing aligners can prevent pain before it occurs.
Cold Compresses
Placing a cold compress or ice pack on the cheeks can sooth the teeth, jaw, and gums when wearing Invisalign® aligners and help reduce inflammation.
When using a cold compress or ice, be sure to do so for short increments (no more than 20 minutes at a time) and, if using ice, wrap it in a towel or cloth to prevent injuring the skin.
Drink Cold Water
Drinking cold water can help relieve discomfort inside the mouth. Swishing ice water can help reduce inflammation and provide the tissues inside the mouth some relief.
Stick to water because sugary, acidic drinks like soda, tea, or juice can increase the risk of tooth decay.
Suck on Ice Cubes
As with cold water, sucking on ice cubes can reduce pain. For those who feel pain after removing their aligners to eat or brush and floss their teeth, sucking on an ice cube before and after eating or cleaning the teeth is a good way to alleviate pain.
Switch to New Aligners before Bed
Most people who experience pain during Invisalign® treatment notice pain when switching to a new aligner. One way to deal with such discomfort is to switch to a new aligner before bed. This helps the mouth adjust during sleep so pain will be lessened during the day.
Avoid Hard or Crunchy Foods during Times of Soreness
Sometimes, foods that are very hard or crunchy can make the teeth, gums, and jaw more sore during times of discomfort.
Avoid hard or crunchy foods, like corn chips or raw carrots, when pain is most severe to allow the tissues time to rest.
Don't Avoid Chewing
Although really hard or crunchy foods can make pain worse, some people find relief through chewing foods, as a small amount of pressure can help reduce pain.
Sharp or Rough Aligner Edges Can Be Smoothed
Sometimes, the gums and inner cheeks can become irritated from the edges of Invisalign® aligners. Typically, this is only during the beginning of treatment and will resolve as the tissues become accustomed to the aligners.
However, sharp or rough aligner edges can be smoothed. Patients experiencing pain from the edges of their aligners should let their dentist know so the aligners can be smoothed.
Learn More about Invisalign®
For more information about Invisalign®, or to find out if you're a candidate, please call (617) 523-5451 to schedule a consultation.
Related to This