Full Mouth Reconstruction vs. Smile Makeover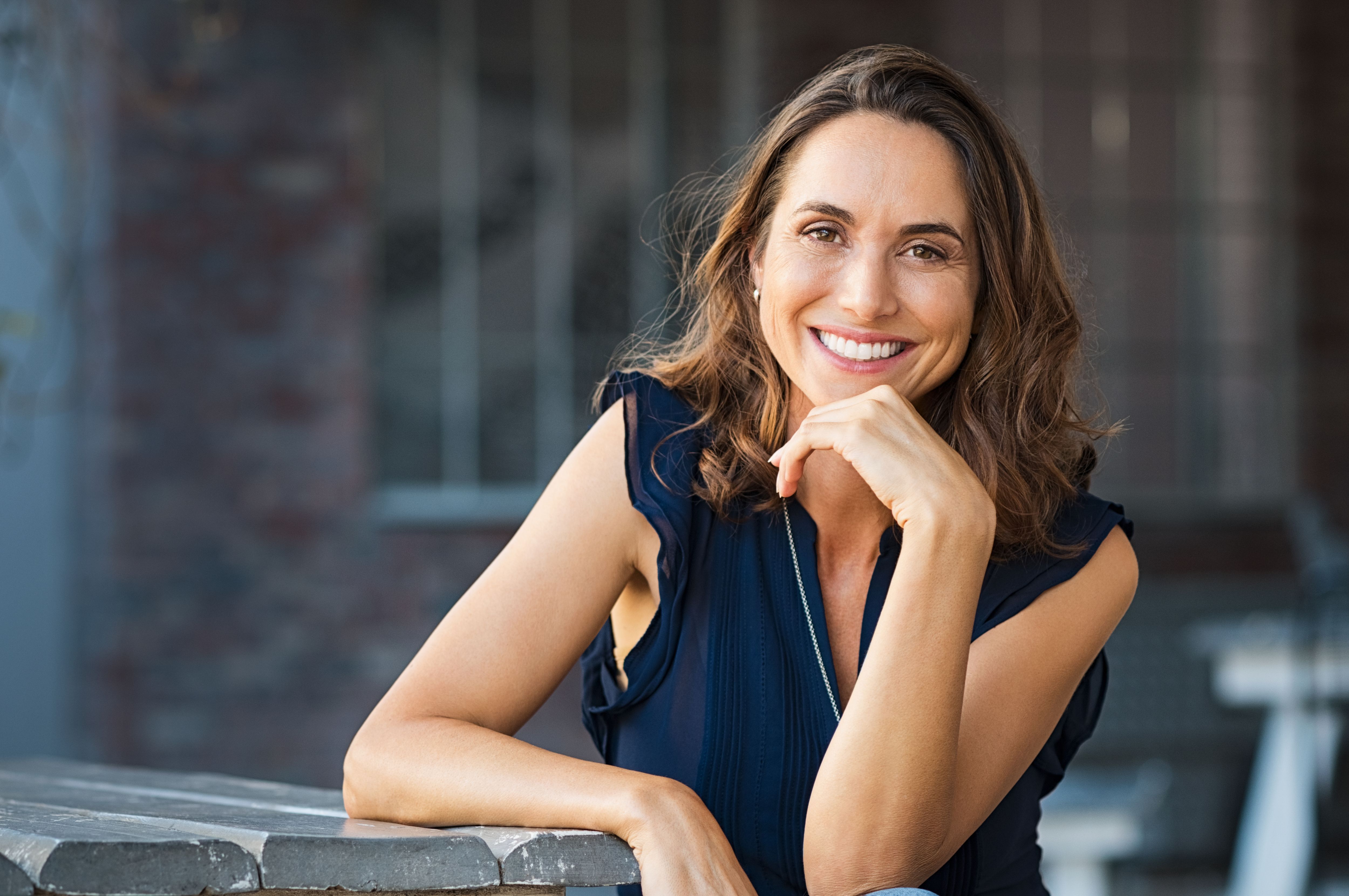 At Boston Prosthodontics, our dental team offers a comprehensive range of advanced dental treatments that allow patients to rebuild a smile that has been compromised by dental damage or cosmetic imperfections. Our dentists work closely with patients to personalize a treatment plan that best meets their unique needs.
In many cases, we can improve the smile with a simple restorative or cosmetic dentistry treatment. However, there are some patients with complex dental problems that require more attention.
Smile makeover and full mouth reconstruction combine dental treatments to fully restore the smile. These treatment plans allow us to address dental complications with maximum efficiency and precision, saving time and money in the long run.
Here patients can learn more about full mouth reconstruction vs. smile makeover treatment at our Boston, MA practice.
Can I Benefit from a Smile Makeover?
Patients wondering if they could benefit from smile makeover treatment should ask themselves the following questions:
Are my teeth discolored?
Do I have superficial chips, cracks, or fractures that have compromised the appearance of my teeth?
Do I have gapped teeth or other minor spacing issues?
Are some of my teeth small or misshapen?
Patients who answer yes to any combination of the above questions can most likely benefit from a smile makeover. Smile makeover treatment can combine cosmetic dentistry treatments to enhance the beauty of the smile. Cosmetic dentistry services that are typically included in a smile makeover treatment plan include teeth whitening, dental bonding, and porcelain veneers.
Can I Benefit from Full Mouth Reconstruction?
Full mouth reconstruction is another personalized dental procedure that combines dental treatments to improve the smile. However, full mouth reconstruction, or full mouth rehabilitation as we refer to it at Boston Prosthodontics, is more comprehensive.
Full mouth rehabilitation can address major structural problems, as well as cosmetic flaws. Patients wondering if they could benefit from full mouth rehabilitation should ask themselves:
Do I have dental cavities?
Has dental damage weakened my teeth?
Am I experiencing oral pain?
Do I have a root canal infection?
Am I suffering from gum disease?
Are my teeth crooked or is my bite misaligned?
Have I experienced tooth loss?
Am I dissatisfied with the overall health or appearance of my smile?
A yes answer to one or more of these questions is a good sign that a patient could benefit from full mouth rehabilitation. Using sophisticated computers and dental equipment, our dentists will thoroughly examine the teeth, gums, and jaw (including jaw movement) to diagnose dental problems and customize an appropriate rehabilitation plan.
Full mouth rehabilitation is often a complex treatment plan that may involve the restoration of every tooth in the mouth. Treatments that may be combined as part of a full mouth rehabilitation plan include:
Dental fillings
Inlays and onlays
Dental crowns
Dental implants
Root canal therapy
Teeth whitening
Periodontal treatment
Contact Us to Learn More
If you are interested in enhancing the health and beauty of your smile, the experienced dentists at Boston Prosthodontics would be happy to help. Contact us at your earliest convenience, or call (617) 523-5451, to discuss your dental goals and learn more about our comprehensive range of dental services.
Related to This