Dental Implant Surgery Recovery Timeline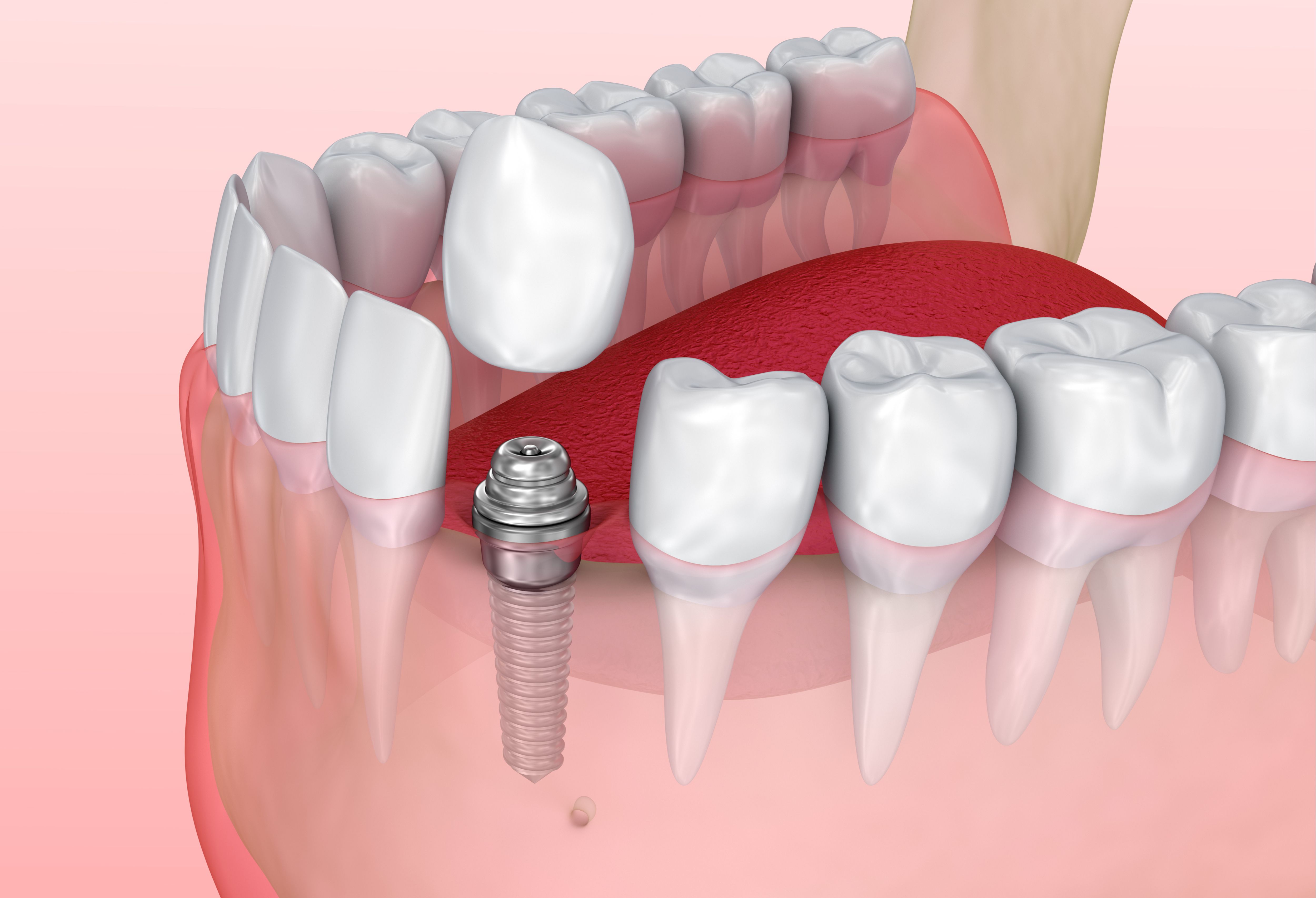 A single missing tooth or multiple missing teeth can ruin your smile and have a negative impact on your dental health. While removable bridges and dentures are an effective remedy, our Boston, MA practice also offers dental implants, artificial tooth roots that can anchor crowns, bridges, and dentures. Numerous patients have benefited from having dental implants placed.
The implant dentistry process does involve a months-long healing period. Let's offer a general recovery timeline to give you a better understanding of what implant dentistry involves and how long the full treatment process requires.
What to Expect After Your Oral Surgery
Right after the oral surgery is completed, it's common for patients to feel groggy and tired from the sedation and local anesthetic. As both wear off, you should notice some discomfort around the mouth. This is normal, and you should focus on rest after the procedure to make sure you give your body an opportunity to heal.
Should I Take Time Off from Work?
Most patients don't need to.
While you may need to take a day off for the surgery itself, most people are able to return to work the day after the surgery is performed. If you have a job that's physical demanding or involves a lot of strenuous activity, you may need to take a little time off just to make sure you recover properly. This can be discussed during your implant dentistry consolation at Boston Prosthodontics Dental Group.
The First Two Weeks After Getting Dental Implants
The first two weeks after getting dental implants placed is a crucial period for recovery. Patients will experience common temporary side effects, such as soreness, swelling, bruising, and tooth sensitivity near the new implants. These side effects will improve from day to day, and the use of pain relievers and cold compresses is recommended.
In these first weeks of healing, patients should modify their diet. Try to eat soft foods or liquids that do not require a lot of chewing. Avoid any foods that are crunchy or result in small crumbs. Do not use drinking straws until advised otherwise as the suction can re-open incision sites.
After four or five days, patients can return to their normal exercise routines.
The First Month After Getting Dental Implants
After a month has passed, most patients will be able to return to their normal diet. We may suggest that patients still avoid chewing or biting in the part of the mouth where the implant was placed just to be on the safe side. If there's still soreness while chewing, patients should take things slow.
There will be multiple follow-up visits at our practice to monitor your recovery. Be sure to attend all of these appointment as scheduled, and to contact the office between visits if any issues arise.
Osseointegration: Understanding the Process
Osseointegration is a key part of success dental implants treatment. This is the process by which the dental implants fuse with the jawbone. Once osseointegration is completed, the dental implant functions just like an artificial tooth root and can support a crown, bridge, or denture.
Generally, it takes anywhere from four to eight months for osseointegration to be completed.
How Long Is Treatment Overall?
The overall treatment time for dental implants can take anywhere from five months to nine months depending on the needs of the patient and their rate of healing.
What If I Needed Bone or Gum Grafting?
If bone grafting or gum grafting was needed prior to placing dental implants, the overall treatment time will be doubled. It's important for the bone and gum tissue to have healed sufficiently before implants can then be placed.
Learn More About Dental Implants
For more information about implant dentistry and why it may be the right option for you, be sure to contact our team of experienced cosmetic and restorative dentists. The team at Boston Prosthodontics Dental Group is here to help. You can reach us by phone at (617) 523-5451.
Related to This