Avoid These Causes of Dental Implant Failure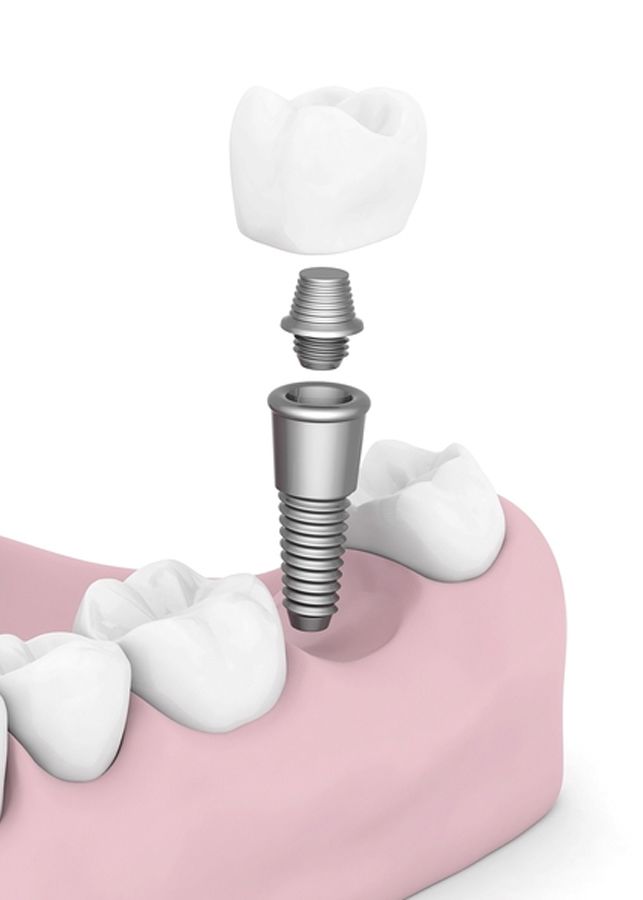 Dental implants are titanium screws that are surgically placed in the jaw to provide an anchor for dental restorations such as crowns, bridges, and dentures. Dental implants are the closest replica to the natural teeth because they replace not just the crown of the tooth, but also its root.
At Boston Prosthodontics, our dentists often recommend dental implants because of the numerous benefits they provide, as well as their high rate of success. Although dental implant failure is rare, patients will need to do their part to encourage successful treatment. Here, our dentists discuss the ways that our Boston, MA patients can avoid common causes of dental implant failure.
Infection
One of the most common causes of early dental implant failure is infection. Infection can disrupt the healing process and prevent the implant from fusing with the jaw bone. Fusion, which is known as osseointegration, is necessary for dental implant treatment to be a success.
By following post-care instructions, patients can significantly reduce the risk of infection as they recover from dental implant treatment. Dental implant aftercare includes:
Keeping the implant site clean
Avoiding trauma at the implant site
Taking any medication (such as antibiotics) as prescribed
Even if dental implants heal properly and fuse with the jaw, an infection can cause late dental implant failure. Infection can destroy healthy gum and bone tissues, which would compromise the support for any implants.
To avoid infection and other dental complications, our Boston patients should brush their teeth at least twice a day, floss daily, and schedule routine dental exams and cleanings at least twice a year.
Insufficient Bone Structure
When osseointegration occurs, dental implants become a permanent part of the jaw. However, dental implants will not be able to fuse with the jaw if there is not enough healthy bone structure present. Insufficient bone structure is a leading cause of implant failure.
Our dentists will perform a thorough examination prior to surgery so that we can be sure you are an ideal candidate for treatment. If our dentists believe that the risk of dental implant failure is too high, we will not perform the procedure.
Fortunately, patients can enhance the strength of the jawbone so that dental implant treatment is a viable option. Patients with low jawbone density can undergo a bone graft procedure. A bone graft uses donor tissues to build up the jaw so that it can support dental implants.
Smoking
Cigarettes contain nicotine and other harmful chemicals that can get into the blood stream. Smoking weakens the body's immune system and slows down its healing process. Because of this, the risk of infection after dental implant treatment is greater among those who smoke.
To avoid this cause of dental implant failure, patients should refrain from smoking in the weeks leading up to and following dental implant treatment. Ideally, patients should quit smoking at least two weeks before their procedure, and avoid smoking for at least another two to four weeks after surgery.
Excessive Force
Excessive force or oral trauma could lead to dental implant failure either before osseointegration occurs or after the implants have healed. Patients can avoid dental implant failure and protect the natural teeth by avoiding practices that put extra pressure on the teeth, such as:
Grinding and clenching
Using the teeth as tools
Biting down on non-food objects
Brushing the teeth too forcefully
If grinding or clenching is a problem, our patients may need a custom mouth guard, which will hold the jaw in proper alignment while the patient sleeps and prevent the teeth of the upper and lower jaw from rubbing against each other.
Contact Us
If you have suffered adult tooth loss, the experienced dental team at Boston Prosthodontics would be happy to help you rebuild your smile. Contact us at your earliest convenience to find out if dental implants are right for you or call (617) 523-5451 to schedule an appointment.
Related to This