Why You Should Avoid Smoking if You Have Dental Implants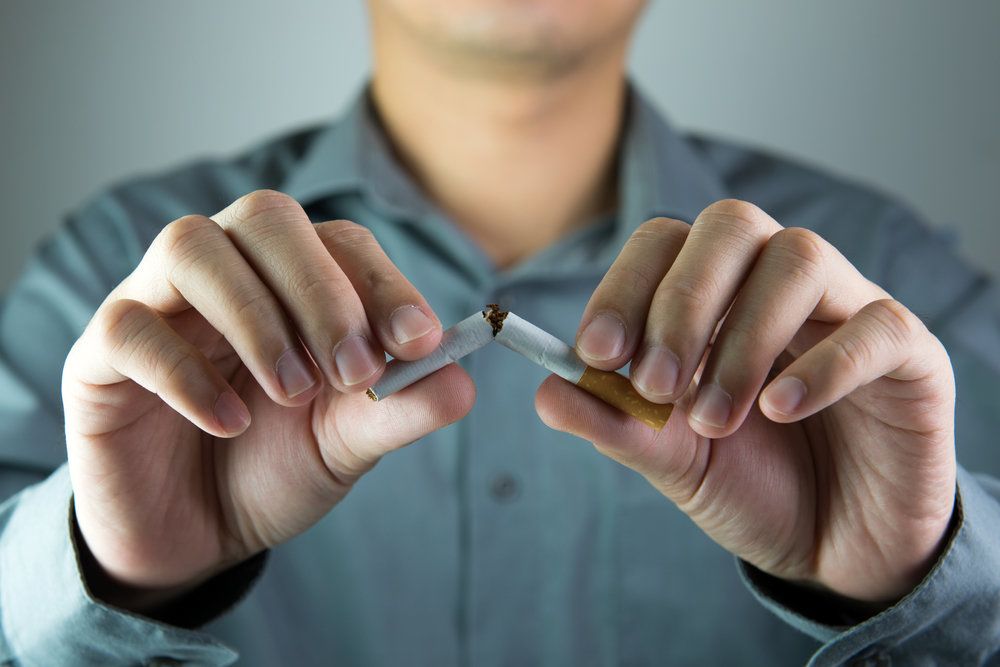 For patients who have experienced adult tooth loss, dental implants offer the closest replica to the natural teeth. Dental implants replace the crowns and roots of a tooth to restore the strength, function, and beauty to the smile.
With proper care, dental implants can last a lifetime, but there are some habits that cause dental implants to fail. One of these is smoking.
Dental implants and smoking are a bad combination for our Boston, MA, prosthodontic patients. The experienced dental team at Boston Prosthodontics discuss why patients should avoid smoking if they have dental implants.
Smoking Restricts Blood Flow
Smoking is known to compromise the functions of several vital organs. One reason that smoking interferes with these functions is that nicotine reduces blood flow. With blood flow restricted, less oxygen and nutrients are carried to organs such as the heart and lungs.
The same is true of the tissues within the mouth. Restricted blood flow prevents the gums and other oral tissues from getting oxygen and nutrients that promote good oral health. Oxygen and nutrients are particularly important while a person is healing from dental implant surgery, which is why patients should avoid smoking in the weeks leading up to and following their procedure.
Smoking Has Been Linked to Oral Health Complications
Smoking has long been linked to general health problems such as lung cancer, heart disease, and stroke. However, in recent years, researchers have also found that smoking increases the risk of a number of oral health complications, including gum disease, tooth loss, and the loss of oral tissues and jawbone tissues.
The long-term success of dental implants depends largely on a person's oral health. If oral complications develop and oral tissues are compromised, then dental implants will lack the support that is needed for them to stay secure in the jaw and act as an anchor for dental restorations.
Smoking Increases the Risk of Dental Implant Failure
The primary reason that our Boston dental implant patients should avoid smoking is that it increases the risk of dental implant failure. The risk of failure is greatest initially following dental implant surgery. Since smoking restricts blood flow, it prevents the surgical site from getting nutrients and oxygen that are vital to the healing process. Smoking can either delay the healing process, or prevent dental implants from fusing with the jawbone, which can ultimately lead to dental implant failure.
Smoking not only increases the risk of early dental implant failure, but also late-term implant failure. If smoking results in gum disease, oral infections, or the loss of gum or jawbone tissues, dental implant failure is a big risk. Without enough healthy tissues to support them, dental implants can become loose and unstable, which will warrant their removal.
Contact Us
Smoking compromises oral health and increases the risk of dental implant failure. If you would like some tips for quitting this harmful habit, the experienced dental team at Boston Prosthodontics would be happy to help. For more information, contact our practice, or call (617) 523-5451.
Related to This