Eliminate Minor Tooth Imperfections with Dental Bonding
If you are unhappy with small cracks, chips, or discolorations, or have disproportionately sized teeth, Boston Prosthodontics Dental Group offers dental bonding treatments at their Boston, MA, practice. This fast and effective procedure repairs minor tooth damage to help you achieve the smile you have always wanted. To learn more about how we can enhance the appearance of your teeth through dental bonding, contact us today.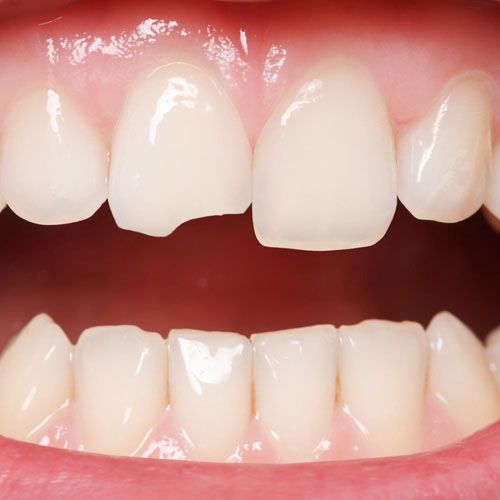 The Basics of Dental Bonding
Dental bonding restores minor cosmetic defects to help improve your smile. Made of a durable, tooth-colored material called resin, dental bonding can repair decayed teeth, correct chips or cracks, minimize discoloration, close spaces between teeth, and change the shape of teeth.
As one of the easiest and most affordable cosmetic dental procedures available, dental bonding is favored by patients for many reasons:
Single-visit treatment: Unlike dental crowns or porcelain veneers, a dental bonding treatment can usually be completed during just one visit to our office.
Preservation of original structure: While crowns and veneers require the removal of a substantial amount of your tooth, dental bonding requires only minimal preparation and no disruption of the tooth's structure.
No anesthesia: Unless you are receiving a dental filling, we will not need to administer anesthesia to keep you comfortable during the bonding procedure.
One disadvantage of dental bonding, however, is that resin is not as durable as the materials used in other cosmetic dentistry procedures. Consequently, bonding is best suited to correcting minor defects. Additionally, patients report the best results when bonding is applied to areas of lower bite pressure, such as the front teeth.
Dental Bonding Procedure
A dental bonding treatment typically takes about 30 to 60 minutes per tooth. While one visit is usually sufficient, correcting multiple teeth may require additional appointments. Before your procedure begins, we will select the shade of composite resin that most closely matches your tooth, to ensure it blends as naturally as possible.
You will leave your appointment with drastic enhancements, that blend seamlessly with your smile.
After the shade is chosen, very little preparation is needed. Unless you are filling a cavity, anesthesia is not necessary. First, we will roughen the tooth's surface with a mild acidic solution, creating grips to help the resin bond tightly to the enamel.
Once the tooth is sufficiently prepared, the resin is spread onto the surface and molded into the desired shape. After hardening the tooth with an ultraviolet light, we will trim and polish the bonding material, until it matches the shine and shape of your tooth. You will leave your appointment with drastic enhancements, that blend seamlessly with your smile.
During the first 48 hours after your procedure, it is important to avoid foods or drinks that can stain the treated tooth, such as tea, coffee, red wine, tomato sauce, or tobacco. Additionally, you should minimize pressure on the new restoration. Fingernail biting, chewing on pens or ice, or eating hard foods can crack or dislodge the hardened resin.
Contact Our Practice Today
A brighter, more symmetrical smile is awaiting you at Boston Prosthodontics Dental Group. Our expert team consistently provides custom, high-quality aesthetic results. Call us today to take advantage of one of the best cosmetic dentistry services available.