An Oral Cancer Screening Could Save Your Life
Oral cancer is a serious but treatable health condition. Our experienced specialists provide routine oral cancer screening as part of every six-month checkup at our Boston, MA, practice. In this way, they can detect signs of cancer as early as possible, when the condition is most treatable. When necessary, we will refer you to a specialist and work with your treatment team to provide potentially life-saving treatment.
Fortunately, when a doctor or dentist diagnoses the condition in the early stages, the majority of patients successfully overcome oral cancer.
Oral Cancer and Its Symptoms
Like other forms of cancer, oral cancer develops when cells begin to divide and multiply abnormally. As a result, growths appear on soft oral tissues. The disease can affect any part of the mouth. The most common areas include the gums, soft palate, tongue, throat, and floor of the mouth.
The most common indicators of oral cancer are sores that may be red, white, or mottled. They are often painful, and they can cause radiating discomfort. Other symptoms of oral cancer can include:
Inflamed or bleeding gums
Difficulty swallowing
The feeling of a lump in your throat
Sore throat
Ear pain
Numbness in your mouth or neck
It is important to understand that in the early stages, symptoms may not be visible to the untrained eye, making regular professional screenings crucial.
The Importance of Oral Cancer Screenings
Oral cancer is most treatable in the earliest stages. Fortunately, when a doctor diagnoses the condition in the early stages, the majority of patients successfully overcome oral cancer.
For this reason, routine screenings are vital, especially if you are at a high risk for cancer. Risk factors include current or past smoking, tobacco use, alcohol abuse, advanced age, a family history of cancer, and exposure to the HPV virus. However, oral cancer can also affect patients who have never smoked, and drink alcohol in moderation. The best way to ensure your oral and overall health is to trust your ongoing care to a dentist who provides oral cancer screenings at every checkup.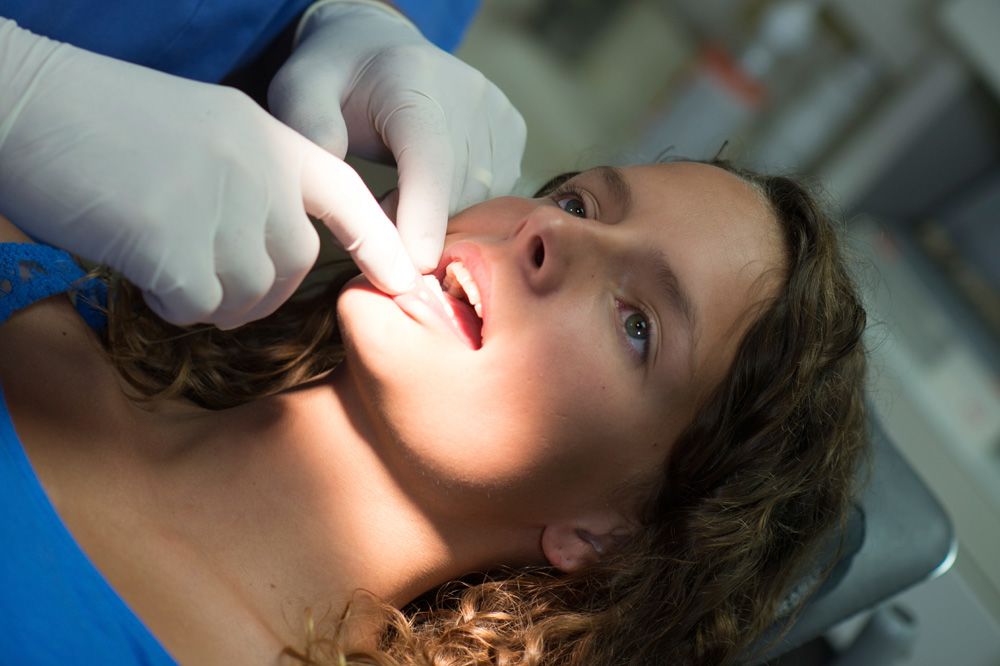 What to Expect during an Oral Cancer Screening
During a screening, your dentist will typically conduct a visual scan. He will look for inflammation, unusual sores, lumps, or other symptoms of cancer. In many cases, oral lesions are the result of a less serious condition, such as gum disease. Nevertheless, if he detects anything unusual, your dentist will order a biopsy. Our partner lab will analyze a small tissue sample to determine if you are suffering from cancer. If you do have cancer, we will refer you to a specialist for treatment. We will work with your other doctors, forming a comprehensive treatment team to ensure the best possible outcome.
Contact Us to Schedule an Appointment
Oral cancer screenings are a simple and highly effective way to safeguard your health. Contact the Boston Prosthodontics Dental Group to learn more about oral cancer screenings and to schedule your appointment.