Straightening Your Smile with Invisalign​®
Because it is discreet, comfortable, and effective, Invisalign is one of the more popular orthodontic options available. The team at Boston Prosthodontics offers Invisalign at their office in Boston, MA. Using this advanced solution, patients can achieve straighter teeth without the discomfort or feelings of self-consciousness that traditional braces often cause.
How Does Invisalign Work?
Like traditional orthodontics, Invisalign applies pressure to the teeth to gradually shift their position over time. While traditional orthodontics achieve this with metal brackets and wires, Invisalign uses a series of custom removable trays. It is often recommended as a complement to other cosmetic treatments as part of a smile makeover.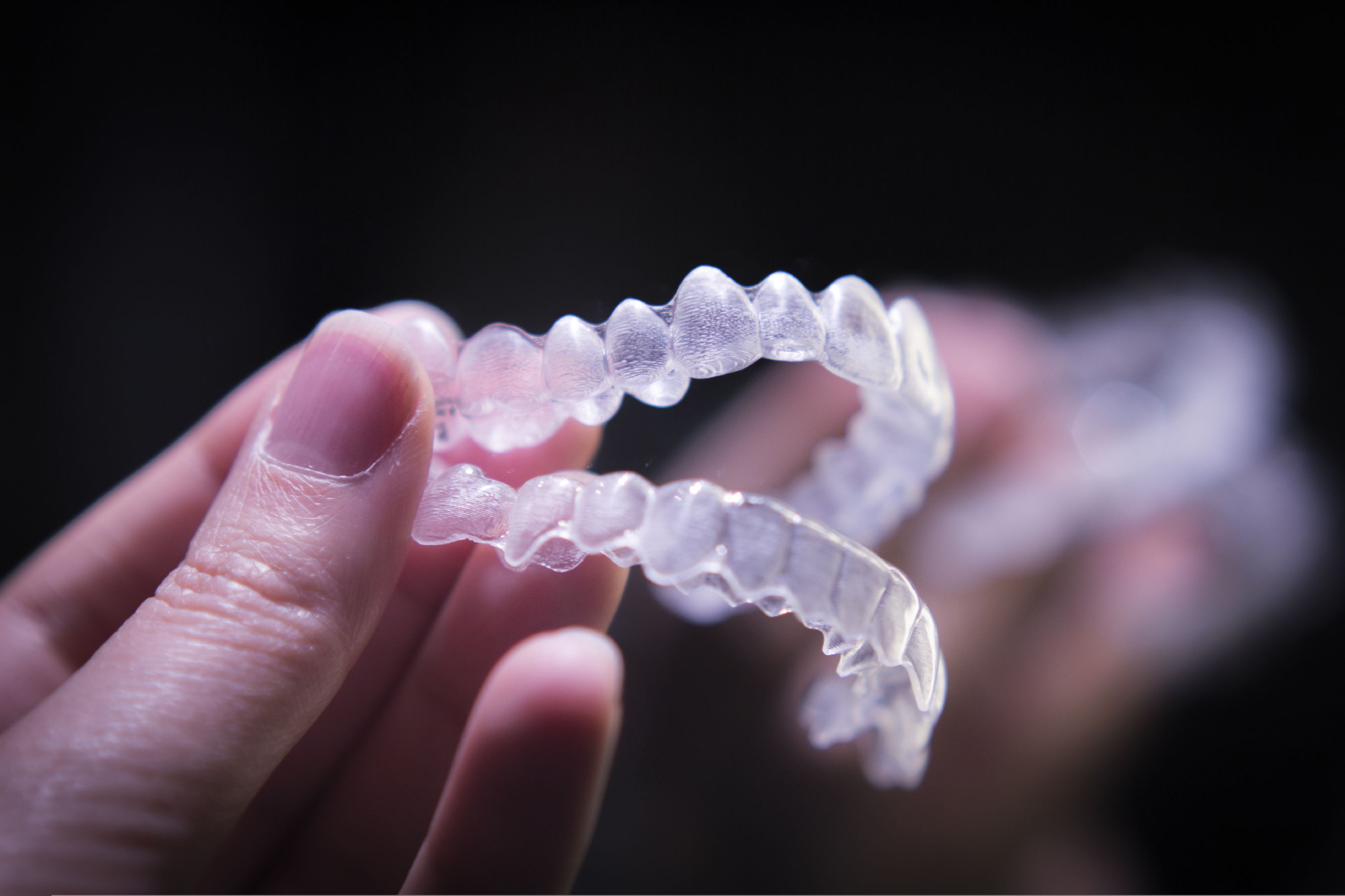 Why Choose Invisalign?
Because the removable trays are made of smooth BPA-free plastic, this treatment offers a number of advantages over other orthodontic options, including:
Aesthetics
By using trays made of clear plastic, this treatment allows patients to receive orthodontic care without making it obvious. Braces are often considered a hallmark of adolescence and many adult patients avoid orthodontic treatment as a result. Invisalign allows you to undergo orthodontic treatment without broadcasting it.
Comfort
While functional and effective, metal wires and brackets are not designed for comfort. In contrast, the smooth surfaces of Invisalign trays often make it easy to forget you are even wearing them in the first place.
Because the removable trays are made of smooth BPA-free plastic, this treatment offers a number of advantages over other orthodontic options.
Removability
While it is essential that you wear your trays for at least 22 hours every day, the ability to remove them when necessary makes living with orthodontic treatment much more convenient.
Treatment Timeline
Treatment typically takes between 12 to 18 months in total.
Before treatment, you will meet with your dentist for an initial consultation. During this meeting, they will evaluate your smile and ask about your goals for treatment to make sure that Invisalign is the most appropriate option for you. If it is, they will take impressions of your teeth. These will be used to create your customized aligners.
Each aligner is designed to shift your teeth closer to their proper positions. Each mouthpiece must be worn for a minimum of 22 hours a day for about two weeks. At this point, you will begin wearing the next mouthpiece in the series.
The number of aligners you ultimately need will depend on the extent of treatment, but it usually between 24 and 36 in total. Rather than give them to you all at once, your doctor will usually provide you with the next few in your series when you come for your check-up every six weeks.
Maintaining Your Results
Once you have completed your treatment, your teeth will still need time to settle into their new positions. In order to prevent your teeth from shifting, you should continue to wear your final tray as a retainer at night.
Straighten Your Smile
As one of the top prosthodontics practices in the area, Boston Prosthodontics Dental Group is dedicated to providing the best outcomes possible for our patients. If you are considering Invisalign as an alternative to traditional orthodontic treatments, reach out to our practice online or call us at (617) 523-5451.